A Greener Cup: The Fascinating Health Rewards of Choosing Green Coffee!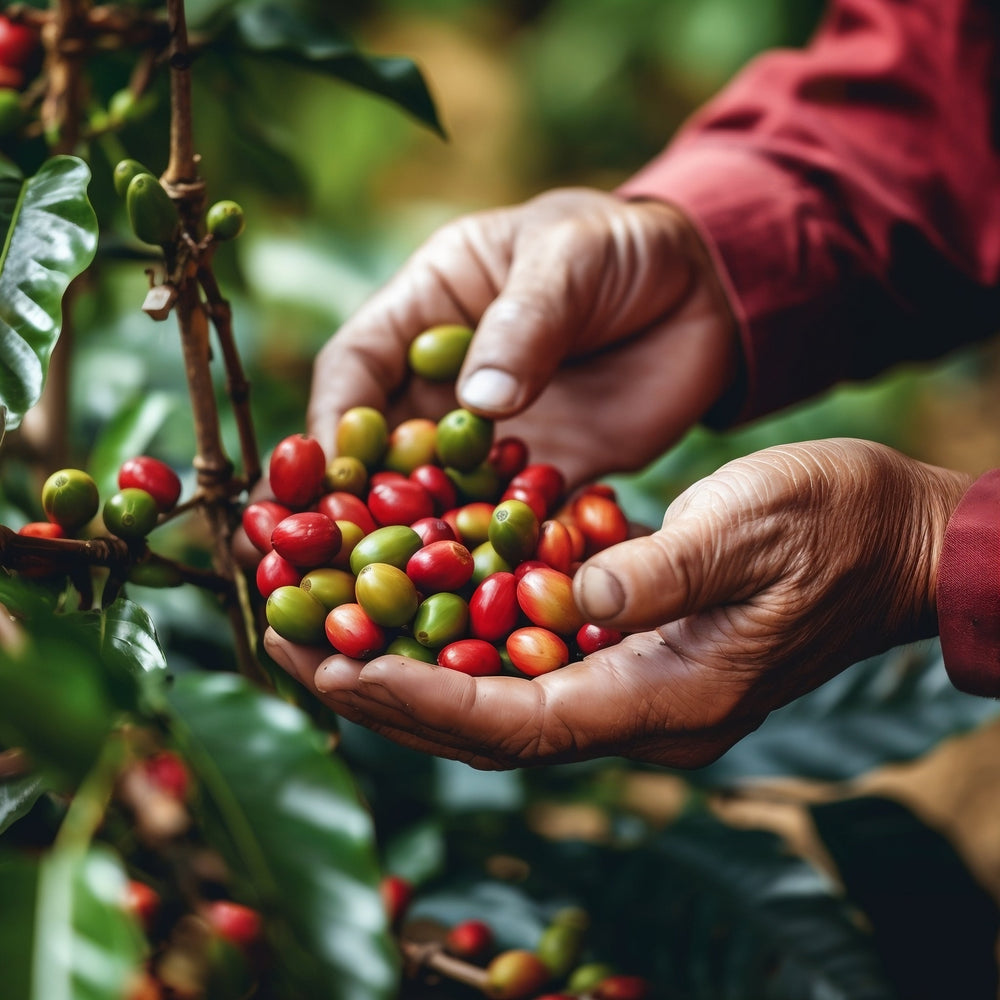 3 min read
Looking for unconventional ways to savor your beloved cuppa? You might have heard the buzz - the coffee community is all abuzz about green coffee! Let's dive deep into the world of this unique brew and unravel the secrets behind its burgeoning popularity.
Meet the Vibrant Green Bean & Sip on Green Goodness
Green coffee stands out from your conventional morning joe. Comprising unroasted coffee beans, it retains its natural, vivid green hue and original chemical composition, unlocking a myriad of health benefits.
The allure of green coffee lies in its diverse health benefits. Whether you're aiming for weight loss, enhanced blood circulation, or balanced blood sugar levels, this green brew is your go-to wellness elixir. Let's not take for granted the most important notable antioxidant that has the potential to directly contribute to your overall health and well-being.
This magic antioxidant is called Chlorogenic Acid. Shall we consider it the secret weapon in green coffee? We think so. This antioxidant powerhouse combats free radicals, prevents cellular damage, and slows aging. Roasting enriches the flavor of our beloved brown coffee but diminishes this miraculous compound's concentration. It has grown in popularity for its robust antioxidant battling inflammation and mitigating chronic disease risks while offering anti-aging benefits. For those keen on amplifying antioxidant intake, green coffee could be considered a formidable ally and sounds too good to be true.
Start Incorporating the Green Elixir.
For coffee aficionados enamored with the next healthier alternative and scent of fresh brews, introducing green coffee can be exhilarating. We've sprinkled in tips and recipes to ensure this transition is a flavorful adventure.
Green coffee, teeming with nutrients and led by caffeine, enhances alertness, concentration, and athletic prowess, sans the drawbacks like acidity and heartburn seen in roasted variants.

Here's a tidbit: On bustling days when you crave green coffee's goodness, Marquis, with its green coffee infusion, serves as a delightful, convenient alternative! Marquis harnesses green coffee beans' vibrant energy, merging it with other plant-based caffeine for a refreshing experience. It's not just any beverage; it's a feel-good drink with 100mg of caffeine, spotlighting green coffee beans as a key ingredient. However, If you're eager to experiment in other ways, begin with a calming green coffee tea or incorporate green coffee powder into smoothies.
Celebrate With A Green Cheer! 
Exploring green coffee unveils a spectrum of health benefits, revitalizing your energy and elevating your well-being. With diverse recipes and techniques, green coffee can become a delightful, nutritious routine. Remember, green coffee is not just an unroasted bean; it's a nutritional treasure awaiting discovery. And for a swift green boost, Marquis is always within reach. Here's to a greener, healthier cup!